Technical info
The Control Box
MariTime is delivered with a Control Box as seen here: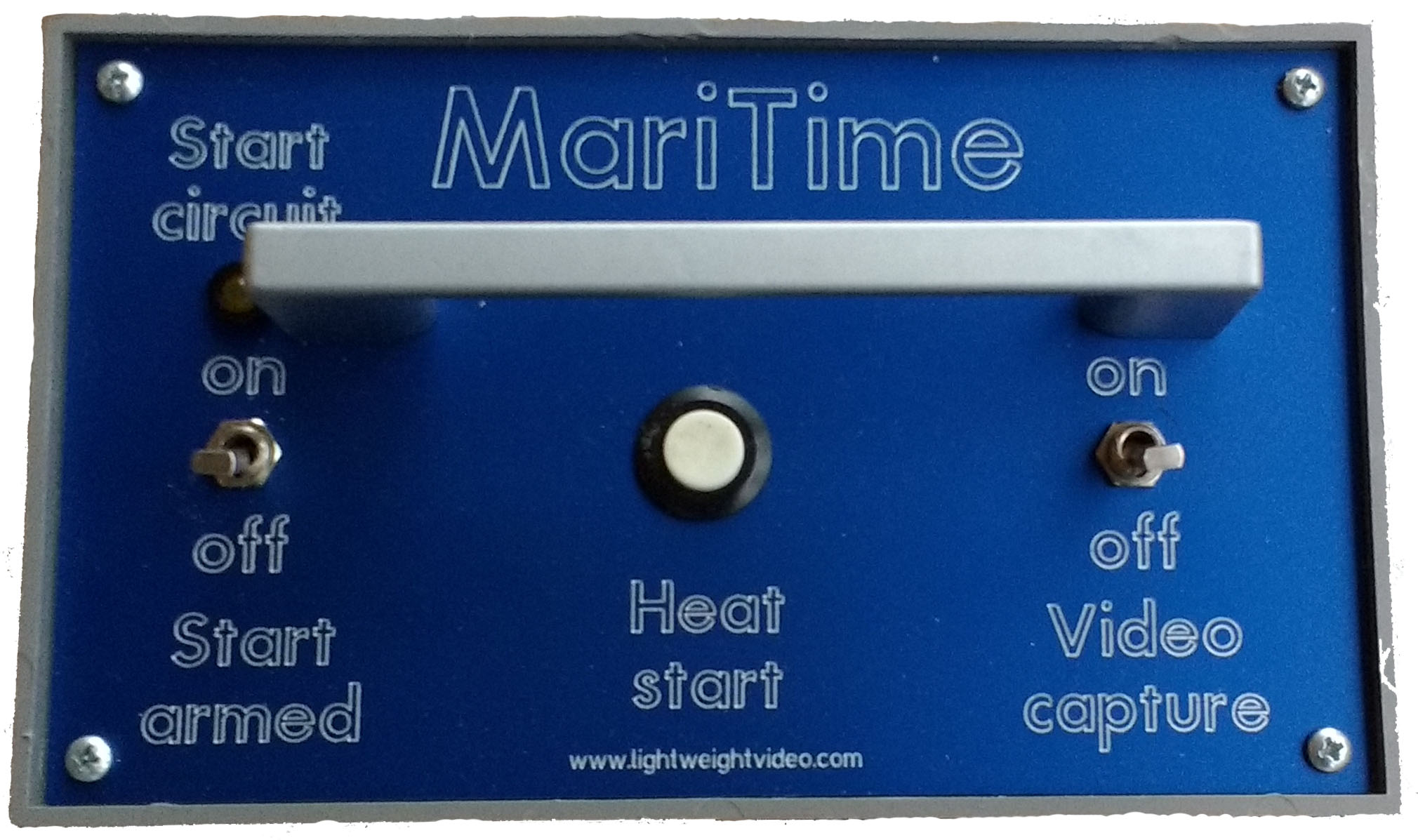 The Control Box has 2 connections on the front:
USB is course for connection to the PC.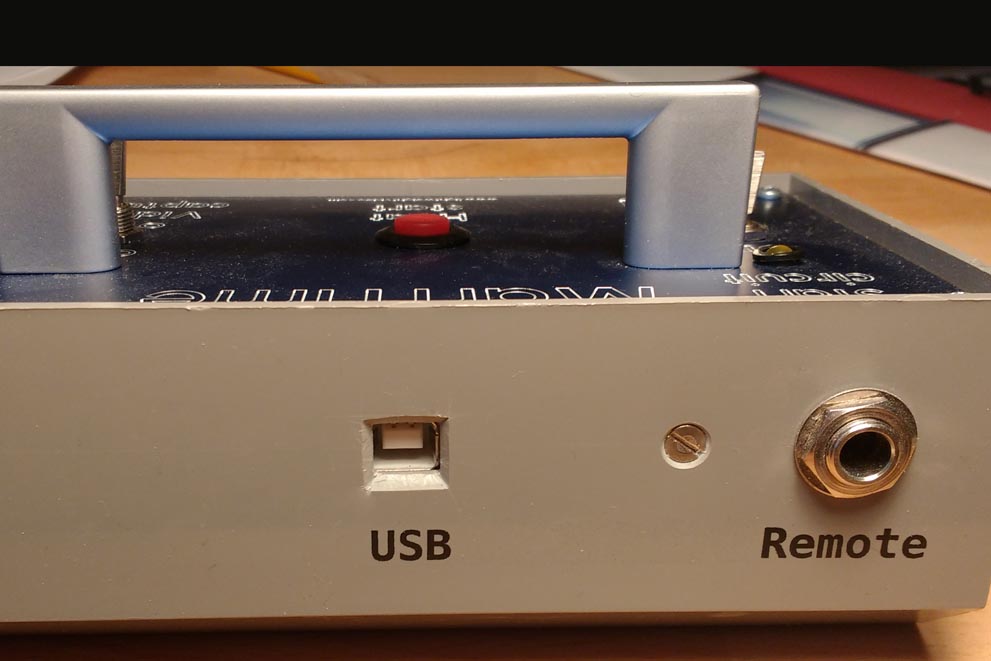 Heat start can be initiated in one of two ways
Manual start
This means that heat start is initiated by pressing the start button (presumably when hearing a shot or siren from the start line

Remote start
This means that that start signal is input through an electrical circuit
---
The camera
MariTime uses a standard consumer HD camera.
Here you can see a Canon camera mounted on a tripod with an extra Ball-head(supplied with MariTime) to simplify a "tilted" camera.
The upper cable is the power cable from the power supply (you don't want to run on batteries) and the thicker cable at the bottom is the HDMI cable feeding video to the PC.
A tilted camera is used to get a higher vertical resolution than the normal vertical resolution of the HD camera which is 1080 pixels.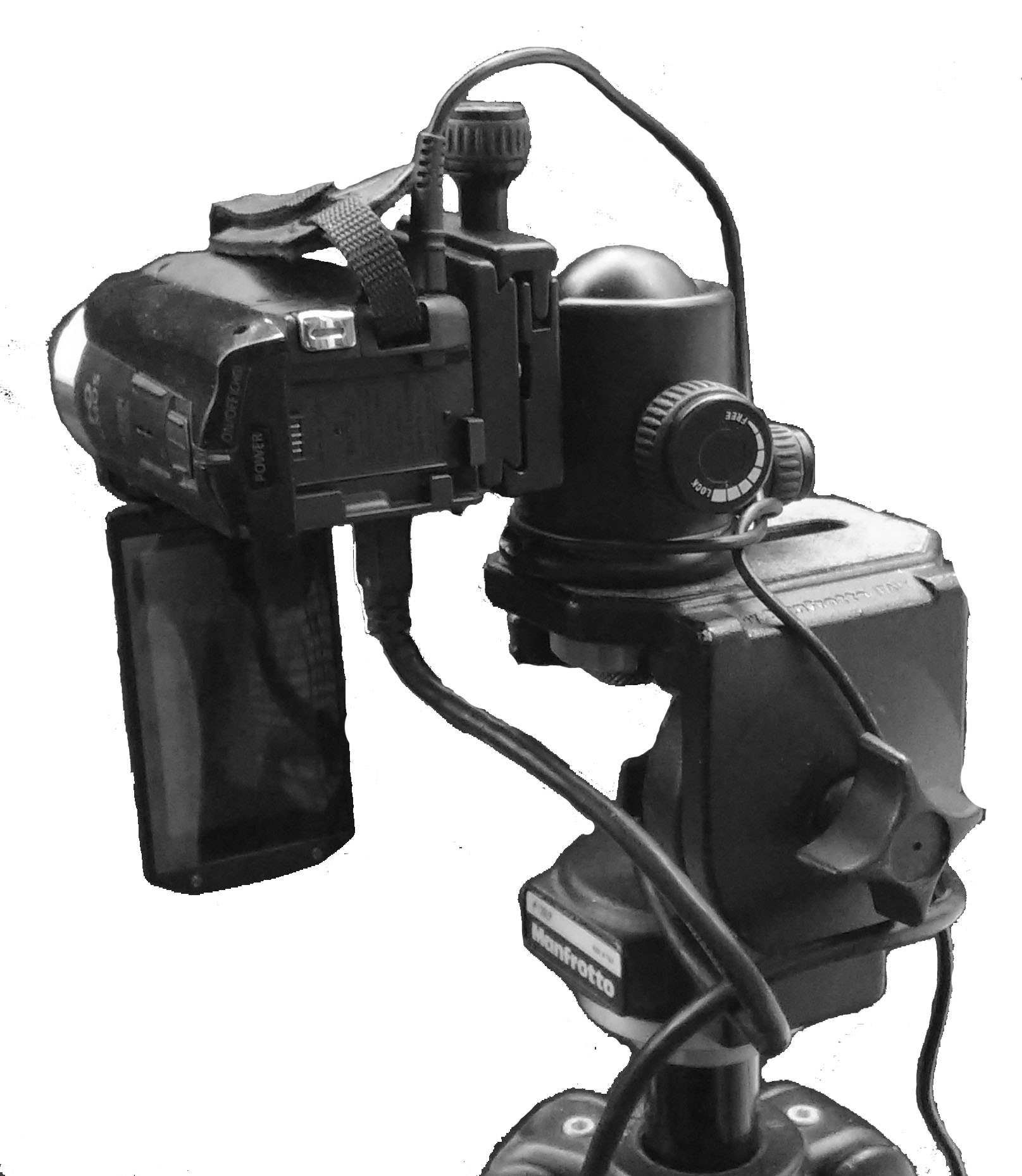 ---
Suitable camera models
Camera models come and go with a rather short life, and it is therefore difficult to give long-lasting recommendations.
The User manual (available in the Download section) gives a detalied description of what to look for in a camera suited for use with MariTime.
Anyhow, at the time of writing this (2016-03-06), it seems that the Canon LEGRIA HF R606 will be a good choice!
---
Typical race setup
Running MariTime at a big race event often involves more than one PC.
A typical setup can look like this:
(Please see the User manual for a detalied description!)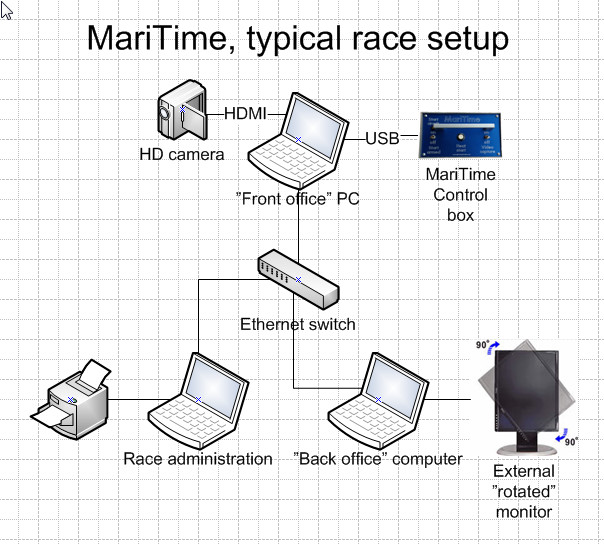 Thr "Front office" PC only does video capture, and the post-heat processing is performed on one or several "Back office" PC:s (running the free version of MariTime)